While the media may have us believe that the sky is falling with respect to the Toronto condo resale market, the reality is that this "doom-and-gloom" scenario couldn't be further from the truth. My experience indicates that the resale market for Toronto condos under a half-million is very strong, with prices averaging $500-600 per square foot, depending on the building location and finishes. For the past two years, condo rentals have outpaced sales but I expect this to reverse this year. Downtown Toronto freeholds are relatively expensive compared to downtown Toronto condos, not just in terms of overall price but also on a price per square foot basis.
Condos in the current Toronto real estate market that are well-priced and in the best showing condition possible will sell! Take this recent listing of mine – a stunning, sun-drenched, unobstructed Corktown District Phase 2 loft featuring 739 square feet of living space with 1 bedroom plus den, semi-ensuite 5-piece bath, ideal open concept layout, in addition to an east-facing 385 square foot terrace.  This past November, it sold for 98% of the asking price in only 11 days.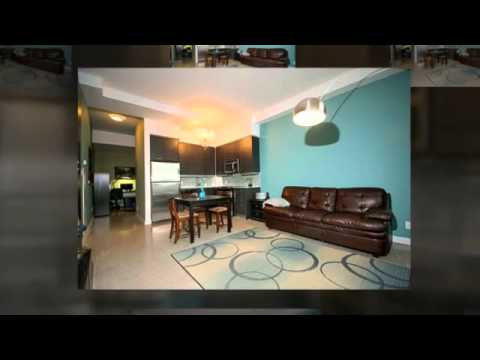 "Marian made the potentially stressful experience of selling our condo into a very pleasant one.  She was extremely organized, efficient, and professional.  She answered all the questions we had and was extremely responsive.  Very practical in her approach, she brought realistic expectations to us and was always upfront with us.  With her help, our condo sold very quickly (noting that it was listed in November).  We would love to have Marian represent us again!"
If you'd like to know how the downtown Toronto condo resale market is doing for your specific building, or if you'd like to receive my monthly online newsletter with up-to-date market information on the Toronto real estate market, please fill out the form below and I will connect with you shortly.